Denmark
Joined on May 2, 2009
Releases
Releases Rated 349
Rating Average 3.70
Marketplace
Seller rating:
100.0% 2,020
Buyer rating:
100.0% 80
Contributor Stats
Rank Points 140,510
Average Vote 3.95
Votes Received 4,291
Last 10 Day Average 4.00
Last 10 Day Votes Received 11
Groups
Music explorer - not collector - of mainly jazz, blues and classic R&B. Trades only on Discogs - selling off from own collection. No shop.
Here are som overviews of my items for sale:
ALL ITEMS
/
JAZZ CDs
/
JAZZ VINYL
/
VINYL SINGLES AND EPs
/
PROMOs
DANISH RELEASES
/
DANISH PROMOs
SELLER INFO:
SHIPPING:
Shipping is costs only, paid by buyer. Shipping costs includes postage, professional card mailers, stiffeners, various protective materials etc. plus the PayPal costs relating the the shipping. On multiple items orders shipping will be combined at lowest possible rate.
EUROPE & REST OF THE WORLD:
Since January 1 2019 Danish postal service Postnord has altered the "Up to 500 grams" weight category to "Up to 300 grams" which means that a single LP in a mailer now also must be shipped in the more expensive 300 to 2000 grams category.
This means that for many European countries a private courier company is now the cheapest shipping option. For finding out the shipping costs for your country simply try to add the items you are interested in to the Discogs shopping basket and see the shipping price calculated on your basket page.
In all cases shipping 2 kilograms (For selected European countries 5 kilograms) now is the same price as shipping a single LP so in general it is worth considering more than a single item, as the shipping price for 1 LP is the same as e.g. 6-7 LP's (World) or 15-16 LP's or more (Some European countries) or mixed media.
Below 300 grams - CD's, 7"s - will be shipped with Postbord for 9,5€. Below 100 grams - CD's without jewelcase but wwith all centent and CD singles - will ship for 5,5€
DANMARK (National):
Op til 100 gram = 25 kr.
:
1 card sleeve CD
1 standard jewel case CD sendt uden jewel case men med alt indhold.
Standard - med DAO365 til nærmeste udleveringssted.
Op til 5 kilo gram = 45 kr.
:
Omdelt - med Postnord
Op til 2 kilo = 65 kr.
:
PAYMENT:
PayPal payment accepted on all orders - bank transfer payment only on orders +100€.
Preferred payment method in Denmark: Mobilepay
For orders +40€ registered mail (+3€) may be applied on my request if shipping destination have bad records for unregistered mail or the buyer has frequent negative feedback. Feel free to ask in advance.
Shop philosophy:
I'm a private collector who trades a little in my spare time. I try to check inbox every day but will occasionally be away on jobs. Normally I ship within a day or two. Upcoming weekend in rare situations.
Grading policy
: Aim to be fair. I don't do a complete listening of each item, but spot checks and grades based also on visual inspection and 30years experience of grading, buying and selling. No grading scale can be exact, so feel free to ask questions or request pictures, further descriptions or sound-samples.
Return policy:
Almost all my items are used but cared for items. I prefer to upload soundclips and document the records grade in photos rather than having unsatisfied costumers. Please ask for soundclips or images if in doubt over an item. In case you still think grades are misrepresenting after receiving, let me know and we'll sort it out. If a full or partial refund is needed I refund by payment - not by other items, discounts etc. I accept return and refund on these conditions: If an item fail to meet the grading, is the wrong item or fail to arrive. I do not accept return and refund on the basis of losing interest in the item or disliking the audio content.
Pricing policy:
I aim to price in the lower end of average. When I have nothing to compare my item to, I set a price and lower it from time to time while allowing offers. I have a 1€ minimum price. I know that's not the real value of the cheapest records, but the price is also for me handling it, going to the post-office etc. I offer bulk discounts for the cheapest records to compensate for that.
Discounts:
For items priced less than 4€: Buy for more than 10€ and get 30% discount on those items. Large order discounts negotiated. Feel free to ask or make offers.
Useful Discogs links:
Credits List
-
Gradings
-
MR Form
-
Full Guidelines
-
Housing names
-
Discogs current projects
-
Dead wax inscriptions and symbols
Useful lists:
Danish Recording Studios
-
Danish venues
-
Danish labels
-
Danish forum group
-
Danish #suffixed Artist PANs
Useful external links:
Dead wax inscriptions and symbols
-
Label design eras
-
Copenhagen Venues
Center labels chronologies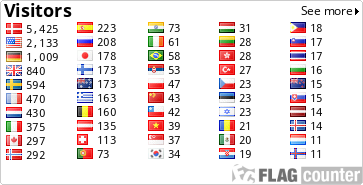 Usefull symbols:
Ââ Êê Îî Ôô Ûû Ãã Ññ Õõ Çç Œœ ß Šš Žž ƨƧ
¡ ¿ «» ‹› "" © ℗ ® ℠ ™ № ◈ n©b
—◁ ▷— △ ⧈-G-⧈ ◉ ✤◆ ★ ①②③④⑤ Ⓤ ✲✳ Ⅹ • — · ♢ \
∅ ∘ ⊕ ⊖ ⊗ ⊘ ⊙ ⊚ ⊛ ⊜ ⊝ ◉ ○ ◌ ◍ ◎ ○ ◐ ◑ ◒ ◓ ◔ ◕ ◖ ◗ ◘ ◙
◚ ◛ ◜ ◝ ◞ ◟ ◠ ◡ ◦ ◯ ☢ ⚫ ❂ ❍ ⦿ ⬤ 〇 〶
ↀDanDisc DanDiscↀ
Old norse:
Upper case: Ð Þ
Lower cse: ð þ ǫ
n©b
How to reactivate prohibited PAN:
1) Right-click link to dead PAN and copy link
2) Paste to browseer and add "/history" and go to history page
3) Unbox warning, edit and save.
Recent Activity

submitted Bolette Schiøtz - Lyd Fra Bjergene (Overtonesang Og Lydhealing).

1 day ago

submitted Grete Thorulf, Kirsten Hansen (4) - Kontrakten.

3 days ago

submitted Kór Glyvra Kirkju - Í Advent.

4 days ago

submitted Kristiliga Sangkórið Leiðari: Jóannes Nolsøe - Latum Oss Lovsyngja.

4 days ago

submitted KHB (2) - Ingen Diskussion.

4 days ago

submitted Nørrebros Teater* Med Bl.a. Jesper Klein (2) Og Hanne Uldal - Oliver!.

4 days ago

submitted Various - Jule Musik For Hele Familien.

4 days ago

submitted Grethe Mogensen Og Dragørbørnene - I Synge-legeland.

4 days ago

submitted Various - Folk Og Røvere I Kardemomme By.

6 days ago

submitted Electric Light Orchestra - Shine A Little Love.

8 days ago

submitted Cowboy Junkies - Pale Sun, Crescent Moon.

10 days ago

submitted Johnny Wiggs And His New Orleans Kings - Millenberg Joys.

12 days ago

submitted Bob Marley & The Wailers - Kaya.

12 days ago

submitted Egill Ólafsson & Jónas Þórir - Hymnalög.

17 days ago

submitted Four Jacks - Den Vilde Vind.

17 days ago

submitted Lærlingeklubben Aalborg Værft - Klare Meninger (Blokadesange).

17 days ago

submitted Pierre Dørge & New Jungle Orchestra - Karawane.

19 days ago

submitted Bach* - Glenn Gould - Toccatas (BWV. 910, 912, 913).

20 days ago

submitted Noma (20) - Noma.

21 days ago

submitted Lotte Kærså & Græsrødderne - Nu Er Der Cirkus - Cirkus Igen (Alle Græsrøddernes Bedste).

22 days ago

submitted Haruki Murakami (2) - Kafka På Stranden.

22 days ago

submitted Shiva (71) - Shiva.

23 days ago

submitted Etatsorkestret Dirigent Henning Wellejus - Prins Jørgens March / Violinkoncert E-mol / Elverhøj.

24 days ago

submitted Kim Leine, Karsten Pharao - Profeterne I Evighedsfjorden.

24 days ago

submitted Yul Anderson - Beautiful Distraction.

24 days ago

submitted Jesper Klein (2) - Kalle Kodreng & Buffalo Bill.

24 days ago

submitted Homer (4), Otto Steen Due - Homers Odyssé.

24 days ago

submitted Peter Mandorf, Jan Overgaard* - Jazz D'yveR - Stentoft.

24 days ago

submitted Det Kgl. Danske Musikkonservatoriums Børnekor & Noqarteq - Sisimiuni Tusarnaartitsinerat / Sisimiut Koncerten.

24 days ago

submitted General Dryptud, Various - Hurlumhej.

24 days ago

submitted Anne Marie Helger - Vinden I Piletræerne (Vandrotten Får Udlængsel).

25 days ago

submitted Claus Høxbroe & Oscar Gilbert - Tusmørkets Censur.

25 days ago

submitted Sebastian (5) - Den Store Flugt.

25 days ago

submitted Unknown Artist - Mariehønen Evigglad Og Andre Folkesange.

26 days ago

submitted Cat Stevens - Greatest Hits.

28 days ago

submitted Olsens International Copenhagen Hot Band - Olsen At The Dark Town Strutters Ball.

28 days ago

submitted Walter F. Mondale* - Hvad Kan U.S.A. Gøre For At Forbedre Verdensøkonomien?.

28 days ago

submitted Carlos Malta, Thomas Clausen - Dreamland.

29 days ago

submitted OK Kings - Da Æslet Så Englen (En Rock-saga Af Per Frohn Efter Roman Af Nick Cave).

29 days ago

submitted Various - Originale Pletskud.

30 days ago

submitted Boho Dancer - Boho Dancer.

30 days ago

submitted FC Zulu Feat. Signe Svendsen - FC Zulu.

about 1 month ago

submitted ShowStars Med Michael Falch, Poul Krebs, Mads Mikkelsen, Peter Schmeichel, Lars Høgh, Amin Jensen, Michael Laudrup, Brian Laudrup, Pete Repete, Peter Brander, Jens Fredslund - Sommerens Hjerte.

about 1 month ago

submitted Michael Falch - Mød Mig I Mørket.

about 1 month ago

submitted Gasolin' - Gas 5.

about 1 month ago

submitted Munk* & Mikkelsen* - Munk & Mikkelsen.

about 1 month ago

submitted Christian Søgaard Trio - Navnlig Til Dig.

about 1 month ago

submitted Cecilia Engelbrecht Heick*, Thomas Clausen - Til En Ven (Sange Til Digte Af Tove Ditlevsen).

about 1 month ago

submitted Various - Inuuneq.

about 1 month ago

submitted Akkaarluk - Ataqqisaq.

about 1 month ago