Label:
Format:
Vinyl, 7", 45 RPM

Country:
Italy
Released:
1977
Genre:
Electronic, Funk / Soul, Pop
Style:
Ballad, Disco
Seller Terms

Disco Aeternus Record Shop
è presente da oltre 10 anni su Discogs. Nel mio negozio potete trovare ogni settimana nuovi arrivi, in particolare PROG e BEAT Italiano, Colonne sonore e Library rare. Sono un venditore ma anche un collezionista e per questo motivo sono disponibile a fare scambi e acquisti. Colleziono tutto ciò che è italiano, sconosciuto e oscuro degli anni 70 e 80, in particolare genere
prog
, ma anche tardo beat di fine 60 e i primi suoni dance.
Avete dischi in soffitta o cantina? Scrivetemi pure qui su discogs, io sono sempre alla ricerca di novità.
════════════════
SPESE DI SPEDIZIONE
════════════════

♫♫♫♫♫♫♫♫♫♫♫♫♫♫♫♫♫♫♫♫♫♫♫♫♫♫♫♫♫♫♫♫♫♫♫♫♫♫♫♫♫

♫♫♫♫♫♫♫♫♫♫♫♫♫♫♫♫♫♫♫♫♫♫♫♫♫♫♫♫♫♫♫♫♫♫♫♫♫♫♫♫♫

═══════════════
OFFERTE SPEDIZIONI
═══════════════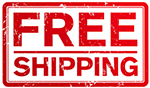 • Per tutti gli ordini in Italia superiori ai 200 euro, la spedizione sarà
GRATUITA!!!
• For all orders in Europe over 400 euros, shipping will be
FREE!!!
• For all worldwide orders over 500 euros, shipping will be
FREE!!!
══════════
WANTED LIST
══════════
•
Clicca qui per vedere i miei dischi della tua wantedlist
═══════
RICERCA
═══════
• Cerco questi dischi e sono disposto a pagarli molto bene.